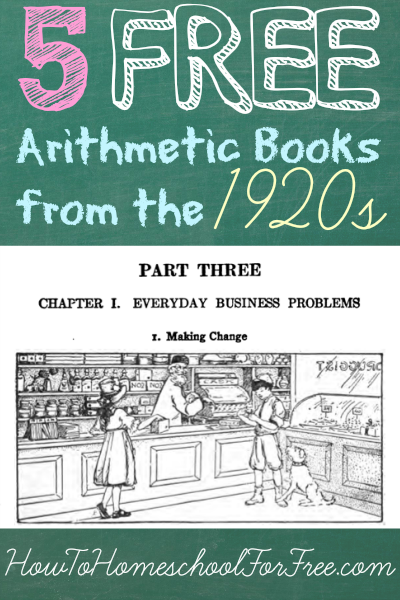 How to Homeschool for Free is sharing a wonderful resource: 5 Free Arithmetic Books from the 1920?s!
You'll find books available for Grades 2 through 8!
From the site:
"Each book by Franklin Hoyt and Harriet Peet is very practical and would be a great addition to any math curriculum."
Click here for more free math resources for homeschoolers!
~~~~~~~~~~~~~~~~~~~~~~~~~~~~~~~~~~~~~~~~~~~~~~~~~~~~~~~~~~~~~